"Talent is everywhere, but it is more about how that talent is encouraged and melded" (Dominguez M.)
Who is Micah Dominguez?
Today we have interviewed Micah Dominguez, who recently joined LANFest as a tournament organizer. During the interview he told us about himself and how it is to work for a big organization such as LANFest. He shared wise bits and precious tips for all those interested in the TO business throughout the interview. Be sure not to miss out on anything!
It's a long way to the TO
Tell me a bit about you. Who was Micah outside of the esports realm?
My name's Micah Dominguez, I've worked in sales for over 11 years. Previously, I was a level designer for a game developer and before that, I have studied audio engineering, but that was long ago. 
Ok, so you're an esports tournament organizer now… How?! Is it your love for gaming that brought you here?
I didn't get my first PC until I was 22 years old.
I started playing Counter-Strike in v1.5 and got serious about competition when I was about 24. I helped run a competitive team called Axxium, with the help of my current co-tournament organizer, Jake "Animated" Green. He helped us to get sponsored by the water-cooling company "Koolance", which allowed us to compete at the Summer CPL in 2005 for Counter-Strike Source. 
From the day I've started to get passionate about esports, my love for competitive FPS never waned.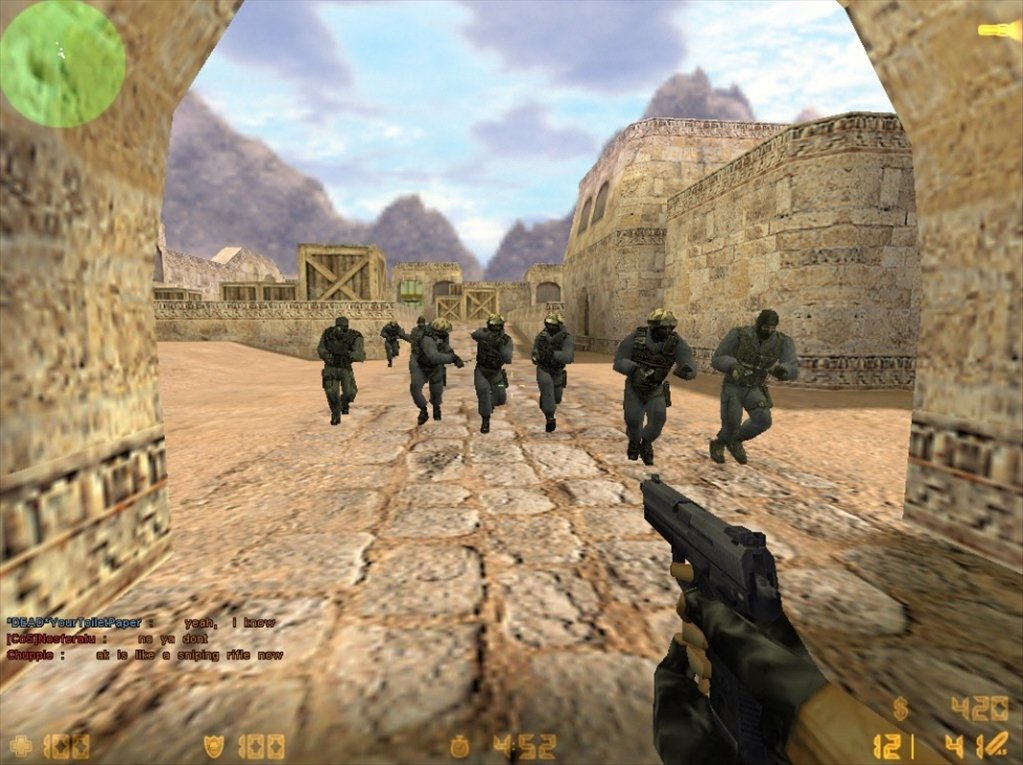 …and after starting you never stopped! Could you tell something more about the path you followed since then?
I joined LANfest right before the pandemic really hit, in February 2020. I had attended their LAN's for many years and was fond of the organization, however I felt the organisation lacked any real presence in the competitive scene. So, I joined as "chapter admin" for InfernaLAN, one of LANFest's 18 regional chapters and the initial chapter of LANFest, with a personal goal: to create a competitive side of LANFest and use its wide birth of resources to create a high quality product. 
What is actually LANFest? What's its mission?
LANFest is a 501(c)3 non-profit organization, the largest LAN gaming organization in the country and it has been around for over 20 years. Our mission is to empower gaming communities and support charitable efforts by creating unique gaming experiences. In the past, each chapter held at least one big LAN event in presence, but some chapters do more. Our schedule so far shows over 30 events in 2021, the majority are online events, but when Covid is over, we'll resume both in person and online events.
Talking about success in your events, do you have one in particular that comes to mind?
As an organization, we've had many successful events over the years. I personally have overseen 3 Valorant tournaments, but the most recent is also the most successful one because it was focused on highly competitive rosters. It was our first tournament in a monthly series, and I honestly didn't expect to have such a turnout. The tournament could host up to 64 teams and I have reached 62 teams registered right before check-in.
What it's like to be a tournament organizer
Let's go on specifics. What does it take to organize a tournament? Resources, time, people…
You can't do it alone. You must have a solid group of people who are dedicated and committed to quality. We hold weekly meetings, but, for example, last month initial setup took us about… 10 to 15 hours per week. We've only run one competitive focused tournament so far, and we ran into many hiccups along the way. A lot was learned, and we'll continue to learn. During a tournament so many things can go wrong, and you must have a decent support staff to help you manage last minute registration issues, player subs, time frames of your tournament to keep your broadcast schedule on point. The bigger your team and more resources you have the smoother it will be, as long as everyone is committed to quality. And of course, experience is everything. My CO-TO Jake "Animated" Green has been running competitive CS tournaments for years. I'd be lost without him. 
My understanding is that the organization is mostly made up by volunteers. How do you feel about this? Is there something in particular you enjoy or hate about collaborating with them?
The fact that we span so much area of the country and run in person and now online events with a staff that's completely made up of volunteers is quite remarkable. There is so much that must be done behind the scenes: handling financial regulations of a non-profit, managing technical needs, working directly with both small and large corporations to gain sponsorships (I'm also involved with a team too), and so on… You have to do pretty much everything. While we are making changes to up the quality of our product by hiring paid staff, that transition takes time and in the last couple years significant efforts have been made by all staff to make LANFest both a product, a service, and a community of quality for the sheer purpose of donating to charities and providing a way for gamers to give back to their communities through the thing they love most – gaming! 
Volunteering is a double-edged sword, however. People invest their time after a long grueling day at work. Often they volunteer their specific skill sets of their day job and continue the same work at home. It takes dedicated individuals to do quality work for free, and sometimes that just takes time for people to want to sit down at their computers after a long working day.
We do our best to meet deadlines, but it is currently on a volunteer basis, so you just have to be patient and understand that part of it. The people involved here are good people with lives, families, mortgages, etc. Certain people may be more fired up for a certain project rather than another, so it's about learning to live within the constraints given. But as I mentioned before, LANFest is working toward hiring paid staff to help with these constraints, and I'm very excited about our future. 
I can imagine the organization of your first event wasn't straightforward. What kind of obstacles did you find along the way?
None of this is done in a vacuum. It's incredibly important to have good staff and good people to rely on, as I mentioned before. I relied heavily, and I mean really heavily, on a friend and player named Conover "cdubstah" Wang to basically data mine and ask numerous questions. He played in one of our previous (and less competitive) tournaments where he brutally wrecked kids, as he's a "Radiant" player (the highest ranked skill level currently in Valorant). I relied upon him to get the word out among the inner circles of highly competitive play and of course upon my team within LANFest to keep my head on straight as I'm not the most naturally organized person. I have a lot of drive and vision, but you have to know your own strengths and weaknesses. People like Jake "Animated" Green was instrumental from planning and helping keep things organized during the event as well as head of the broadcast team that directed and managed the Casters, the Host, and did an incredible job running the in-game cameras in observer mode alongside our very talented main Caster "haughtsauce" Not to leave out my bae and dedicated girlfriend Tessa "Tessa" Mero, who helped with support tickets and general questions during the event.
Planning is everything and this tournament also wouldn't be possible without one of our main sources of seed funding and overall tech support of one of our main chapter admins Chris "Darc" Taylor.  Brian "Jalharad" Coots helped us also plan and manage the influx of 64 teams joining the server all at once. Thanks to him, the discord worked marvelously. 
In your opinion, what is the most cumbersome aspect during the organization of tournaments? 
Probably thinking of every rule and circumstance that could come up. You must have a decent rules and guidelines document to refer to for a number of reasons including but not limited to disputes, pay out information, etc. There's a lot to think about when people invest a large portion of their lives into competing at a high level. 
One of the most crucial aspects of the business is sponsorship. Was the quest for sponsors smooth in your experience?
Yes and no. As I'm part of the sponsorship team at LANFest, I'm busy meeting with sponsors to help LANFest get sponsorship not just for InfernaLAN, my regional chapter, but for all of LANFest events. As this is a new venture there's not a lot of data on it yet and this is a format LANFest has never really done before. I've recently been tasked with creating pitches we can bring to sponsors and we've created a division in our sponsorship team specifically for competitive events. I believe it's just a matter of time as LANFest has had great relationships with our sponsors over the years. One of my main goals isn't just to create a bigger prize pot in dollars, but to also have top-tier gaming hardware prizing such as high-end video cards, processors, motherboards or even entire gaming systems for these sorts of events that our sponsors can really showcase their latest cutting edge products.
(Check out our article "How to find esport sponsors")
Wise bits and precious tips
Do you think it's easy to become a pro? Do you think there are the same opportunities as in traditional sports?
I think it's very similar to an NFL or NBA, or MLB. Talent is everywhere, but it is more about how that talent is encouraged and melded. You can have some cracked out 15-year-old with God aim, but if he cares very little about his attitude, teamwork, or working within a serious organization, that player won't get far. No one wants to play with toxicity. Many of these young players don't yet understand that. That's why I'm a huge supporter of high school and college teams with coaches that not only teach game strategy and mechanics but more importantly they teach what these institutions have always strived to teach their players – mental focus, vigorous practice and work out routines, but above all good sportsmanship and a positive attitude. If you look at the GOAT of any sport, these men are leaders, and teachers themselves. 
What do you think the esports environment is lacking?
I think what esports suffers greatly from are the points I just mentioned. Selfishness, toxicity, and real lack of structure is rampant in esports players. It's also a very young sport and many parents have yet to see the chance that their children can actually make a substantial living if cultivated in the right way. But also, with knowing in mind that only a small percentage of these kids will actually go pro. Like any sport, burnout is real, injuries are real. If they have the talent, the right attitude, the drive, they could one day get a scholarship to a University.
Esports needs more press for all the right things they are doing. 
If you could go back to the time when you started, would you do something different? Is there something you missed out that would make things easier?

Nothing major that I can think of yet. Just little things that you learn along the way but that's just part of getting better. I think it's too early to have a clear perspective on that. Ask me in 6 months. 
Which advice would you give to someone who wants to become a TO?
Get a solid team of hardworking people with real skill sets, treat it as a business venture with a business plan. You will need sponsorship and investment; you will need a passionate team that is willing to work a lot and very hard. For the long haul, if you want to be an organizer, you need community recognition, too. 
Future. Any project waiting to see the light? What is your next step?
Our Valorant tournament is monthly, so we'll be continuing this series with consistency. I would like other chapters of LANFest to pick up the torch and host other games utilizing the plans and successes format we've laid out. I'd say our next step is to find a sponsor to increase the prize money but more important to provide funds to build up our broadcast team, more money for casters, and possibly for paying contracted or full-time employees.